Editor-in-Chief
Prof Ute Roessner, University of Melbourne
Aims and scope
Plant Methods is an open access, peer-reviewed journal for the plant research community that encompasses all aspects of technological innovation in the plant sciences.
The goal of this journal is to stimulate the development and adoption of new and improved techniques and research tools and, where appropriate, to promote consistency of methodologies for better integration of data from different laboratories.
Call for papers: Few-shot Learning
The guest editors Yang Li, Jiachen Yang, and Francesco Marinello are pleased to invite you to submit an article to the new thematic series Accelerating image-based plant phenotyping and pattern recognition: deep learning or few-shot learning?
Please read here for more information.
Plant Methods Editor-in-Chief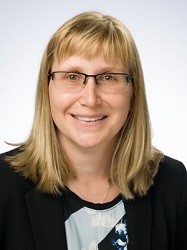 Ute Roessner , Editor-in-Chief
University of Melbourne
Ute Roessner is currently an Associate Professor of Plant Biochemistry in the School of BioSciences, The University of Melbourne, Australia. She is an Australian Research Council Future Fellow, the Deputy Head of School, a Node Leader of Metabolomics Australia and the Assistant Dean for Diversity and Inclusion. She is also currently the President (elect) of the International Metabolomics Society. Her research interests mainly focus on applying metabolomics and lipidomics tools to investigate the responses of plants to abiotic and biotic stressors with an aim to idenfiy novel mechanisms plants, and in particular crops, employ to cope with these stresses. More recently her research has focussed on developing novel approaches for tissue- and cell component specific omics techniques allowing more spatially and temporally resolved analysis of different plant tissues.
COVID-19 and impact on peer review
As a result of the significant disruption that is being caused by the COVID-19 pandemic we are very aware that many researchers will have difficulty in meeting the timelines associated with our peer review process during normal times. Please do let us know if you need additional time. Our systems will continue to remind you of the original timelines but we intend to be highly flexible at this time.
In Review: Preprint platform and more
Plant Methods has launched In Review, a new option that provides authors with on-demand information on the status of their manuscript, enables them to share their work with funders and their research community, and allows their colleagues to comment and collaborate - all whilst their manuscript is under review. Full details here.